C&E Draad Bewerking B.V. is specialized in producing tomatohooks (high wire hooks), 18 cm and 22 cm single and with freefall. Hooks are made in high quality steel.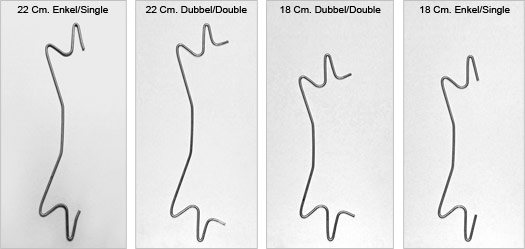 Tomatohooks is a product which we produce millions each year and therefore we are able to supply , you as client, with reasonable short deliveries.
Dispatch of Tomatohooks
These hooks are properly and well packed in strong boxes for transport (export) It is also possible to order a full sea container.
The tomatohooks are delivered around the world.
Dimension
Pieces/box
Kg/box
Boxes/plt
Pieces/plt
Weight/plt .
18cm
Without freefall
1.000
23
48
48.000
1.088 kg
18cm
With freefall
750
19
48
36.000
932 kg
22cm
Without freefall
960
24
48
46.080
1.172 kg
22cm
With freefall
960
26
48
46.080
1.273 kg
Hooks can be winded by us or a winding machine can be purchased.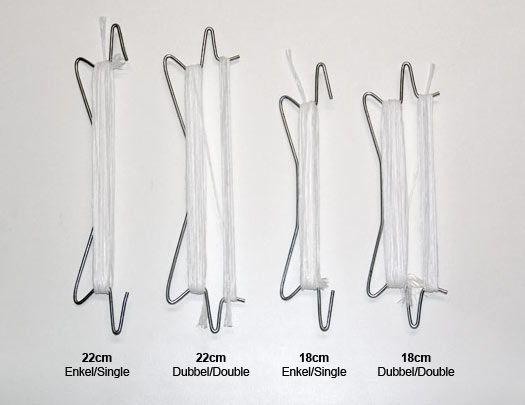 See here for more information about winded tomatohooks
Whether it's 100 pieces or a few million…
C&E will be able to provide the service and products you need!